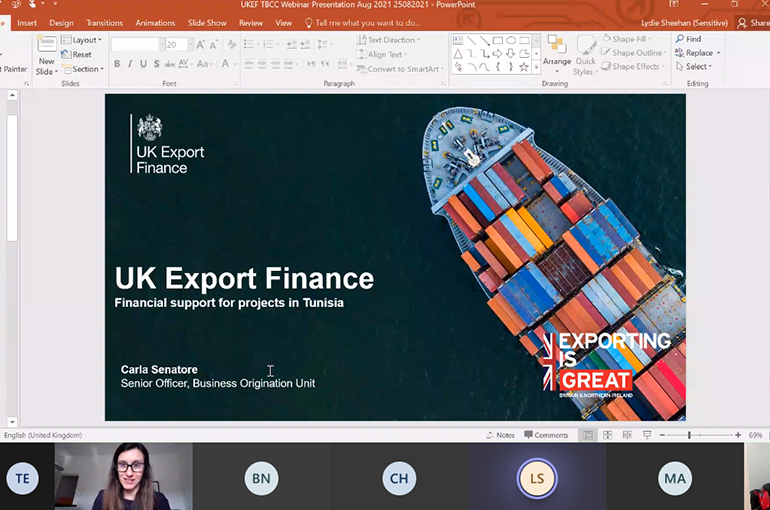 The Tunisian British Chamber of Commerce, in collaboration with the British Department for International Trade, organized the first workshop this year promoting for the UK Export Finance offer in Tunisia.
Attendees were companies operating in different sectors (industry, Tech, Agribusiness, Real Estate, Pharmaceutical, …etc) and they were able to understand how to use this government financial support, expand their businesses and collaborate with British companies.
UK Export Finance (UKEF) is the UK's export credit agency and a Government department with 100 years of experience in providing financial support to UK companies and their overseas clients.
As part of its mission to support British exports, UKEF can help Tunisian companies access the finance they need to trade with the UK and around the world. They can give overseas project sponsors attractive long-term financing that makes sourcing from the UK more competitive. UKEF's flexible and innovative finance can make projects happen – and has already supported a multi-million-pound project in Tunisia in support of the Tunisian Sebri Group along with his UK partner CDE Global (more details here: link).
For more info please get in touch with TBCC and DIT.