The Tunisian British Chamber of Commerce (TBCC) is a nonprofit organization created by Tunisian and British businessmen in order to promote business, and economic relations between Tunisia and the UK.
Our Vision
TBCC aims to be an effective catalyst of economic growth, trade & partnership between Tunisia & the UK.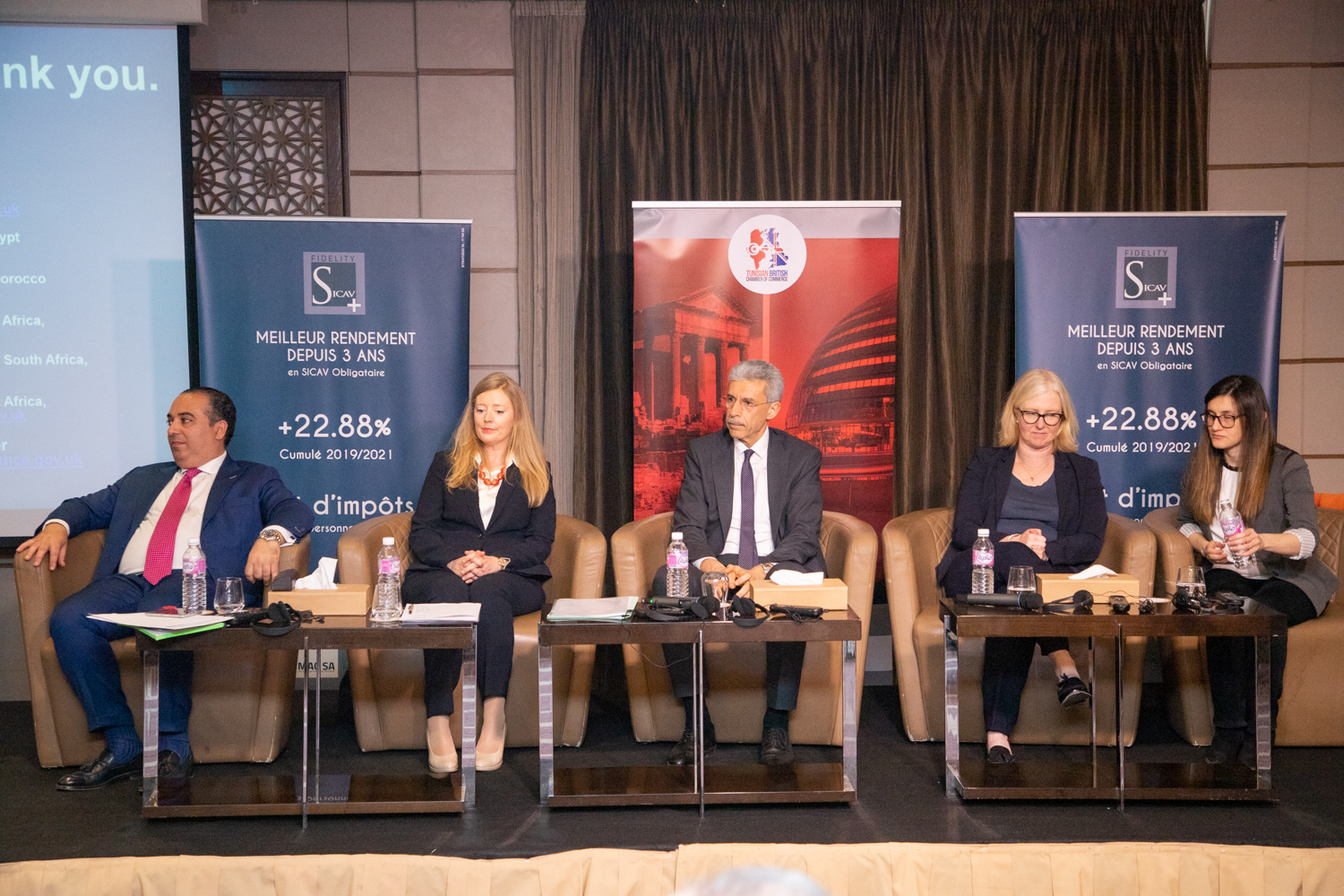 Mission & Values
Our mission
Help companies, start-ups and organizations in Tunisia and the United Kingdom to explore the opportunities between the two countries;

Contribute to realise the ideas and ambitions of entrepreneurs from both countries with a view to bilateral interest
The TBCC is playing a major role in promoting trade, investment and business relations between Tunisia and the UK. The Chamber is well connected to the various bilateral organisations and offices that deal with the two nations, both in public and private sectors.
The TBCC has now become one of the main bodies who can build a vast network of relationships with business and government contacts, offer its members a deeper understanding of how to capitalise on opportunities and best challenges in tunisian and british business environment. The TBCC helps its members grow their business via bespoke advice and a series of events, workshops and regular targeted trade missions to Tunisia, as well as market visits for Tunisian companies to the UK. The Chamber acts as a bridge between the two business communities, by providing assistance in the market entry strategy as well as key business information.
Our Values
Commitment, Independence, and Proactivity in everything we do for our members.
Leadership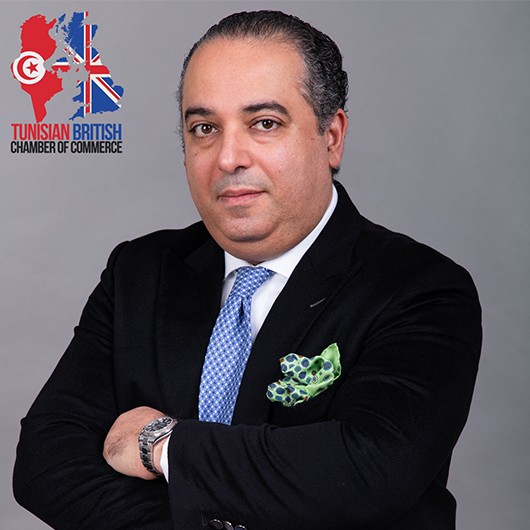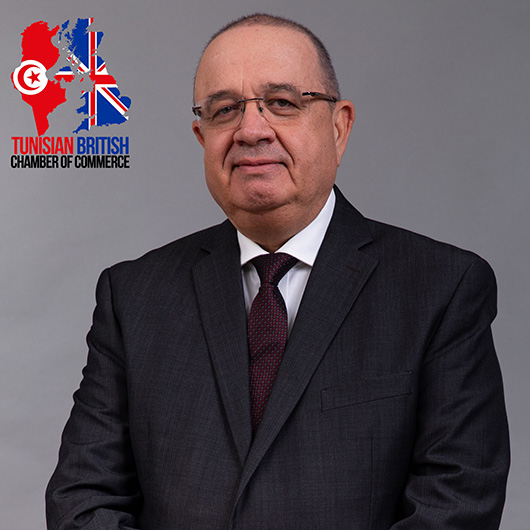 Abdessalem Loued
Vice President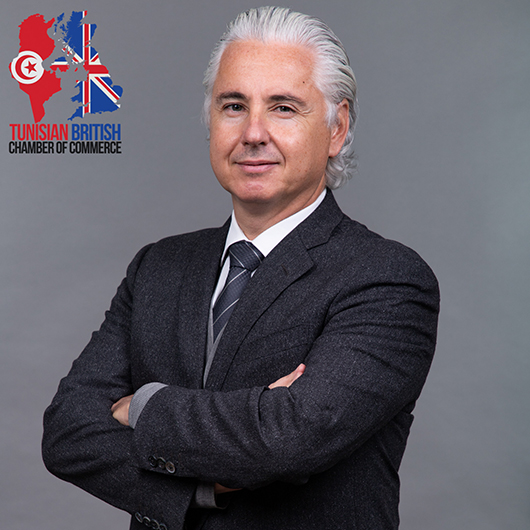 Mehdi Ben Abdallah
Honorary President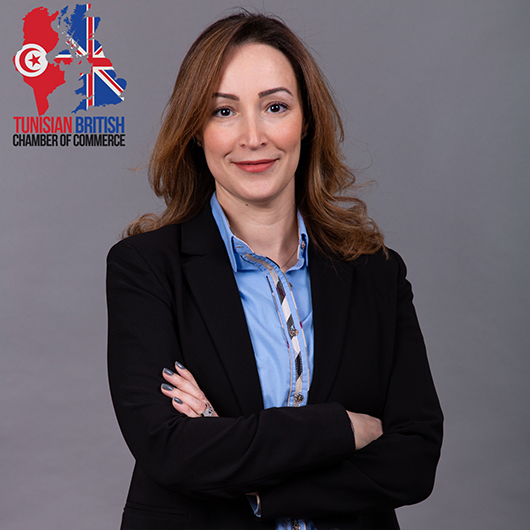 Cyrine Hafaiedh
Vice President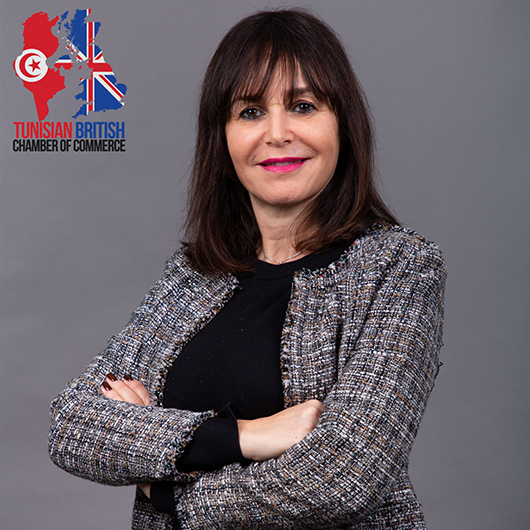 Salma Elloumi
Secretary General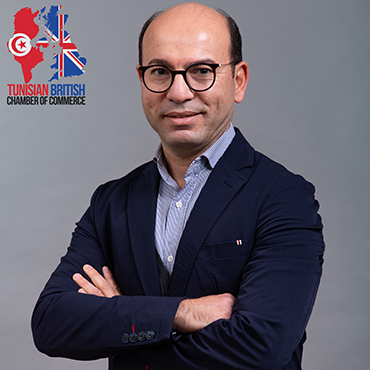 Mohamed Ali Aboudi
Assistant Secretary General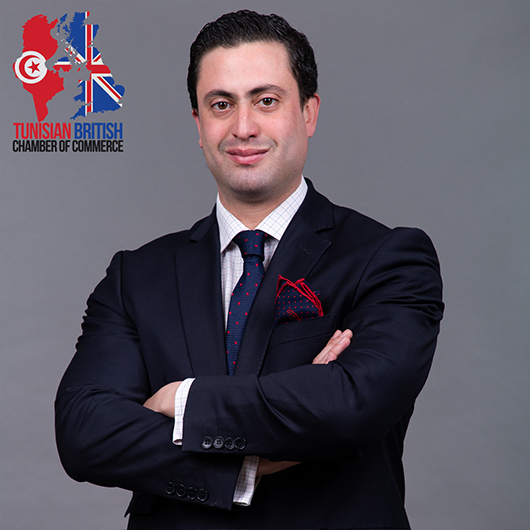 Habib Ben Gharbia
Treasurer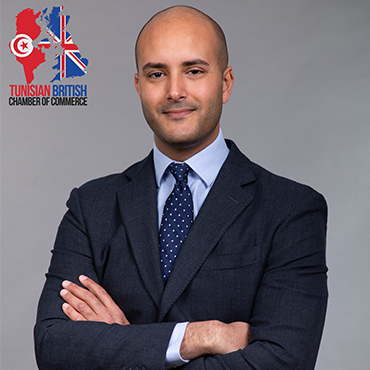 Omar Guiga
Assistant Treasurer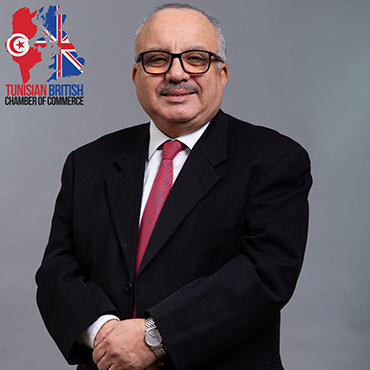 Khaled Ben Jemaa
Board Member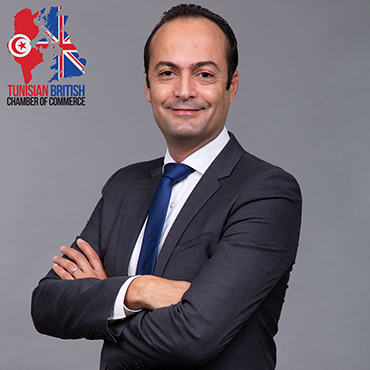 Zakaria Louati
Board Member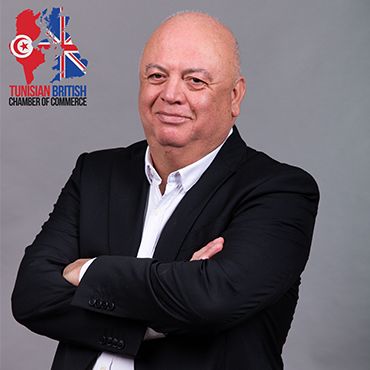 Hichem Turki
Board Member
Fetah Krichene
Ethics Committee Member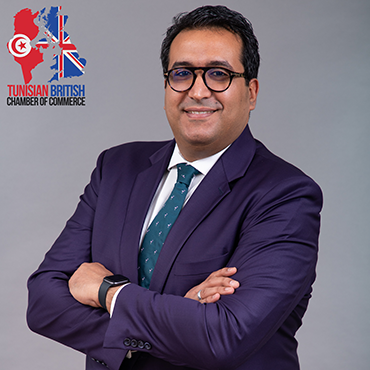 Riadh Badr
Ethics Committee Member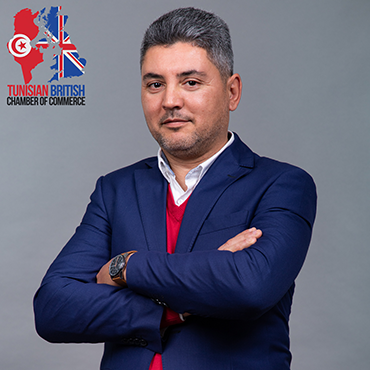 Tarek Mechri
Ethics Committee Member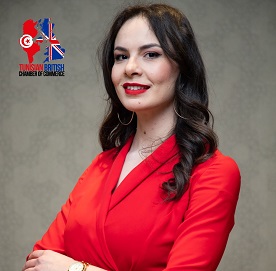 Rim Ben Abdallah
Administrative Assistant
Request our Benefits Packages & Application Form
Join the Tunisian British Business Network!