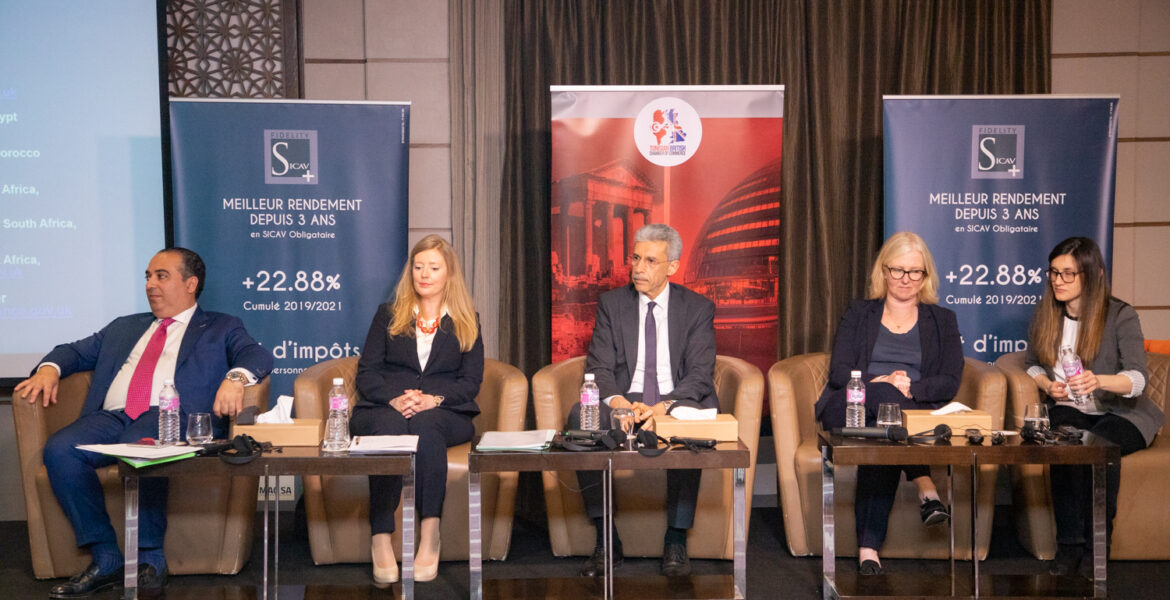 On the 29th of March 2022, the Minister for the Economy and Planning Samir Saied, British Ambassador Helen Winterton, and the Tunisian British Chamber of Commerce hosted major banks and representatives from the public and private sector for the opening of a series of events to promote UK Export Finance.
UK Export Finance (UKEF) is the UK's credit export agency, which provides attractive financing terms for Tunisian buyers, allowing them to purchase UK capital goods and services.
Major projects across Africa – including hospitals, roads, airports and sustainable sources of electricity are being developed with UKEF backing. £2.5 billion (9.8 billion TND) of finance is available in Tunisia.
SOMEVAM, a Kairouan-based subsidiary of Tunisian Sebri Group, benefited from £10 million (39 million TND) of UK Export Finance last year. This enabled them to purchase silica sand washing equipment from specialist UK manufacturer CDE.
British Ambassador Helen Winterton said:
"UK Export Finance provides an excellent opportunity for Tunisian projects, and I urge companies and government partners to seize it. Through this agency, the UK has already supported £3 billion ($3.9 billion) of projects in Africa.
The UK is ensuring that Tunisian businesses and buyers can access the finance they need to grow, creating jobs and boosting the economy."
TBCC President said:
"In its role as an interface between local economic players, those in the UK and the UKEF, the TBCC remains aware of the opportunities offered by the geostrategic position which makes our country a privileged portal to access African markets…
For Tunisia, post Brexit and post Covid, the United Kingdom has become a springboard for business development and for the conquest of other export markets. Tunisia is at the same time the hyphen par excellence between the two shores of the Mediterranean and to be a hub for Africa".
In a speech delivered by the Minister of Economy and Planning, Samir Said, the Minister expressed his satisfaction and gratitude for such a British economic initiative that allows entrepreneurs in Tunisia to obtain funds and guarantees to develop and develop their projects, especially in such a period of financial difficulties and reducing the sovereign numbering of Tunisia.