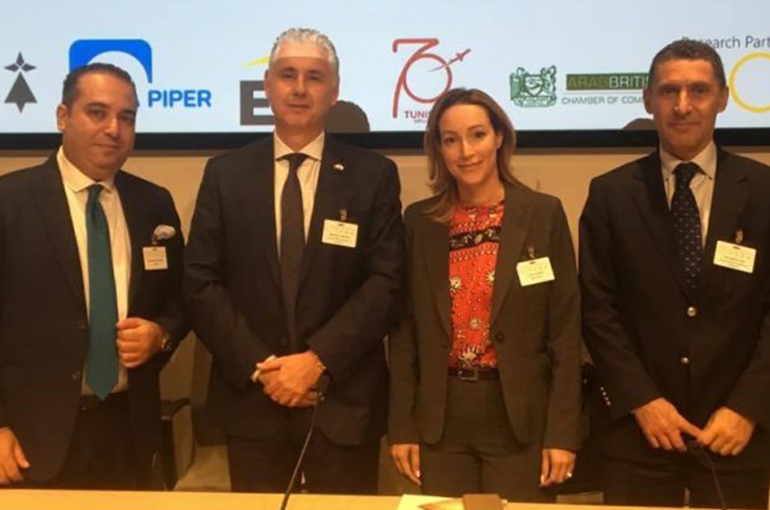 The Tunisian-British Chamber of Commerce participated at the Tunisian British Economic Forum on 10 October 2018 in London with a delegation of 20 companies.
The forum was attended by more than 150 companies and was an accasion for the the British business community to get acquainted with the trade and investment opportunities between Tunisia and the United Kingdom.
Mehdi Ben Abdallah, President of TBCC, spoke alongside with the Tunisian Minister Slim Feriani, the British Minister Baroness Fairhead, the British Prime Minister's Special Envoy for Trade with Tunisia, Dr Andrew Murrison, and Ambassadors of the two Respective countries, Louise de Sousa and Nabil Ben Khedher.