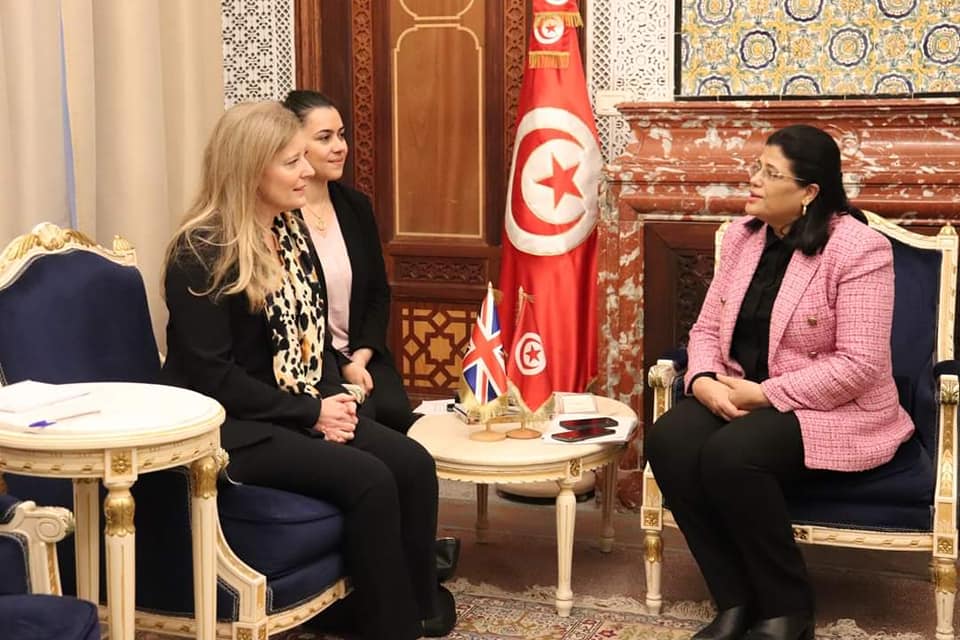 The Tunisian Ministry of Finance stated that the Minister Mrs. Sihem Boughdiri Namsia received today, February 8, 2023, at the ministry's headquarters, the United Kingdom Ambassador to Tunisia, Mrs. Helen Winterton.
During this meeting, the British Ambassador expressed her country's willingness to further strengthen cooperation with Tunisia and to support it in raising economic relations to better levels, either through public or private sector support.
The British Ambassador also stressed her satisfaction with Tunisia's efforts to overcome economic challenges.
For her part, the Finance Minister reviewed the main financial and economic challenges facing the country, as well as its priorities for the next period.
The Tunisian Minister also said that the UK's support will help Tunisia overcome these challenges and create a favorable climate for investment in promising sectors, notably the knowledge economy and the green economy, as well as renewable energy.
Both sides reviewed the areas of cooperation between Tunisia and the United Kingdom and the joint programs in the financial and economic fields, as well as the deepening of bilateral cooperation and its consolidation in all fields.
Source : Radio IFM