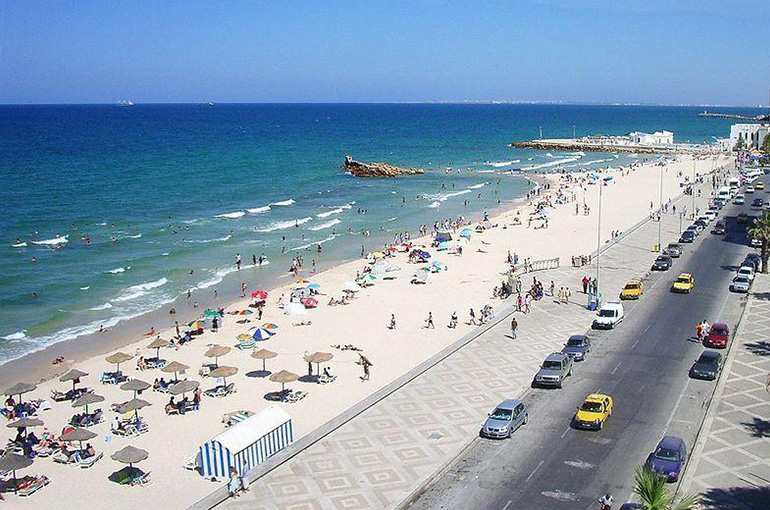 Despite continuing problems in Tunisia, air links to the troubled North African are expanding rapidly.
The latest Foreign Office bulletin tells British travellers that the State of Emergency has been extended by one month, and warns "Terrorists are very likely to try to carry out attacks in Tunisia".
In June 2015, 30 British holidaymakers were among those killed by a lone gunman at a beach hotel in the resort of Sousse. Shortly afterwards, the UK Government warned against travel to Tunisia. Anyone choosing to go is likely to find their travel insurance is invalid.
Yet London now has a daily connection with the capital, Tunis. The national airline, Tunisair, has added an extra Gatwick service. Four flights each week are from Heathrow, the remaining three from Gatwick.
A British Airways spokesperson said restoring the airline's link with Tunis is not on the agenda at present: "We constantly review our route network and customer demand, but we have no current plans."
But BA's sister airline, Vueling, has launched a link from Barcelona to the Tunisian capital, and plans a second weekly service from next month.
The Independent has analysed information from the aviation schedule specialist OAG, comparing flights for June 2017 with December 2016. Only routes to and from the capital, which are less seasonally sensitive, have been considered.
Air France has added two extra weekly flights from Paris.
From Frankfurt, Lufthansa has increased services from seven to 11 flights a week. Tui, which owns Thomson, has many holiday flights from Germany to Tunisia, such as Frankfurt to Enfidha and Berlin to Djerba.
Across the Atlantic, Tunisair is putting on a third weekly service from Montreal to Tunis.
Tunisia is one of the six countries from which passengers are banned from carrying laptops on direct flights to the UK. The Department for Transport says: "We are confident these measures are proportionate and effective."