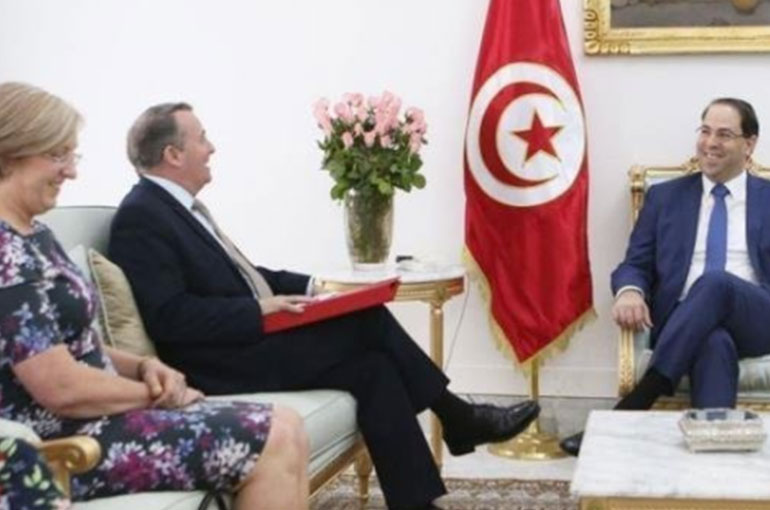 (TAP) Prime Minister Youssef Chahed met United Kingdom Secretary of State for International Trade Liam Fox Wednesday at the government palace in Kasbah.
The two sides discussed ways to expand cooperation between the two countries, as well as Britain's support to the emerging democracy in Tunisia.
"The meeting was useful and very friendly," Fox said, emphasising his country's determination to support young people in Tunisia create jobs and projects that would enable them to export and open up new markets.
"There is a tremendous opportunity in Tunisia, it's not only strong in itself, but it helps act as a gateway to Africa," Fox added.
He said he was very keen to encourage the Tunisian Government to take part in the Africa investment summit in London in January 2020.
The summit presents an opportunity to showcase the best of what Tunisia has to offer to investors in London and the rest of the world, Fox pointed out.