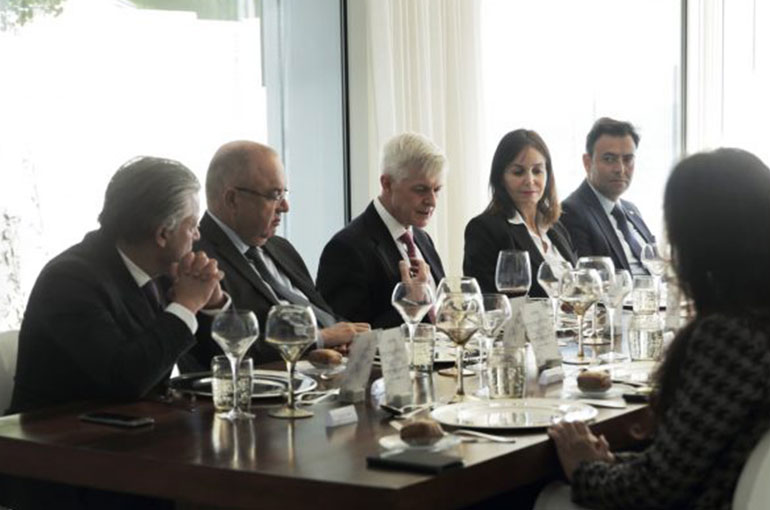 The Tunisian British Chamber of Commerce hosted a lunch meeting with the British Ambassador to Tunisia, Mr Edward Oakden on Friday 4th December at Maison Dedine, Sidi Bousaid.
The meeting was an occasion to discuss the current Tunisian economic environment and explore ways of collaboration between both countries with the view to unleash the untapped potential of several sectors in Tunisia, mainly the Higher Education, ICT, Renewable energies , Infrastructure.
The UK visa and the post-Brexit Tunisian British Bilateral relation were also the main points of discussion.Several projects are currently in the pipeline, stay tuned!