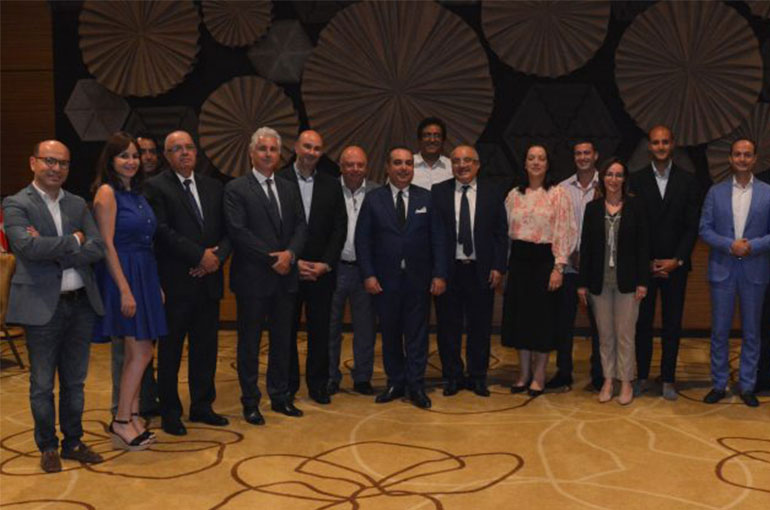 The Tunisian British Chamber of Commerce held its Elective General Meeting on 30th June 2020 with the presence of HE Ambassador to Tunisia Louise De Sousa. The new board members unanimously elected Mr. Jed Mrabet as the new President of the TBCC.
As such, the new Board of Directors is composed of :
– President: Mohamed Jed Mrabet (Mrabet Avocats)
– Honorary President: Mehdi Ben Abdallah (Exia)
– 1st Vice-President: Abdessalem Loued (Lexi Huile)
– 2nd Vice-President: Fetah Krichen (Sfax Technopark)
– Secretary General: Cyrine Hafaiedh Triki (AON Tunisia)
– Deputy S-G: Selma Elloumi (International Tunisian Trading Company)
– Treasurer: Namia Ayedi, Attijari Bank.
– Deputy treasurer: Habib Ben Gharbia (Capmaris)
– Member: Khaled Ben Jemaa (SAM)
– Member: Mohamed Bougriba (Vivo Energy)
– Member: Zakaria Louati (Texnor)
– Member: Mohamed Ali Aboudi (MAAP)
– Member: Sahbi Amara (Clarke Energy)
– Member: Omar Guiga.
– Member: Hichem Turki (Novation City)
Ethics Committee Members:
– Riadh Badr, GAT (Assurances)
– Tarek Mechri, (BOT Energy)
– Ghassen Hajeri, (Nord Sud International)