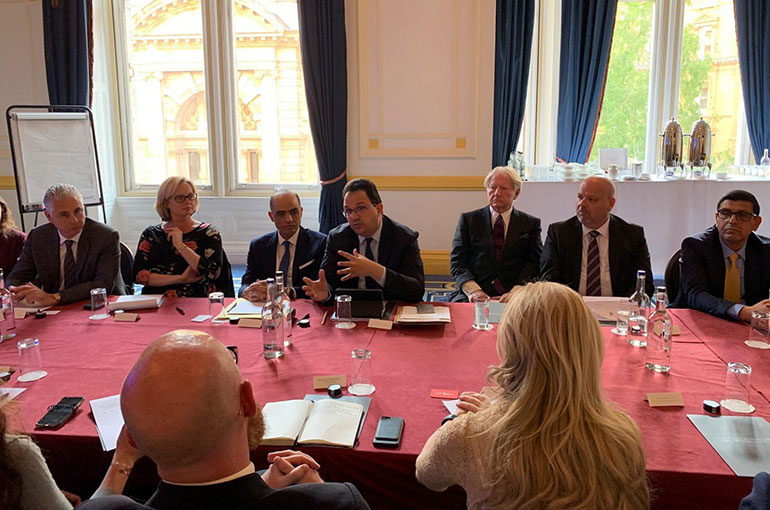 As part of the roadshow aiming to promote the Tunisian Investment Forum due to be held in 20-21 June 2019, Mr Zied Ladhari, Minister of Development, Investment and International Cooperation, spoke at a business roundtable briefing on 22nd May 2019 in London.
Minister Ladhari highlighted the assets and advantages that Tunisia has as an FDI destination and the efforts being made to improve the business climate and the country's attractiveness to foreign investment.
The meeting was attended by the Tunisian British Chamber of Commerce, represented by its President Mr. Mehdi Ben Abdallah, investors and members of the Tunisian and British private sector as well as government institutions.
The discussion showed a real appetite for increased investment and trade between the UK and Tunisia