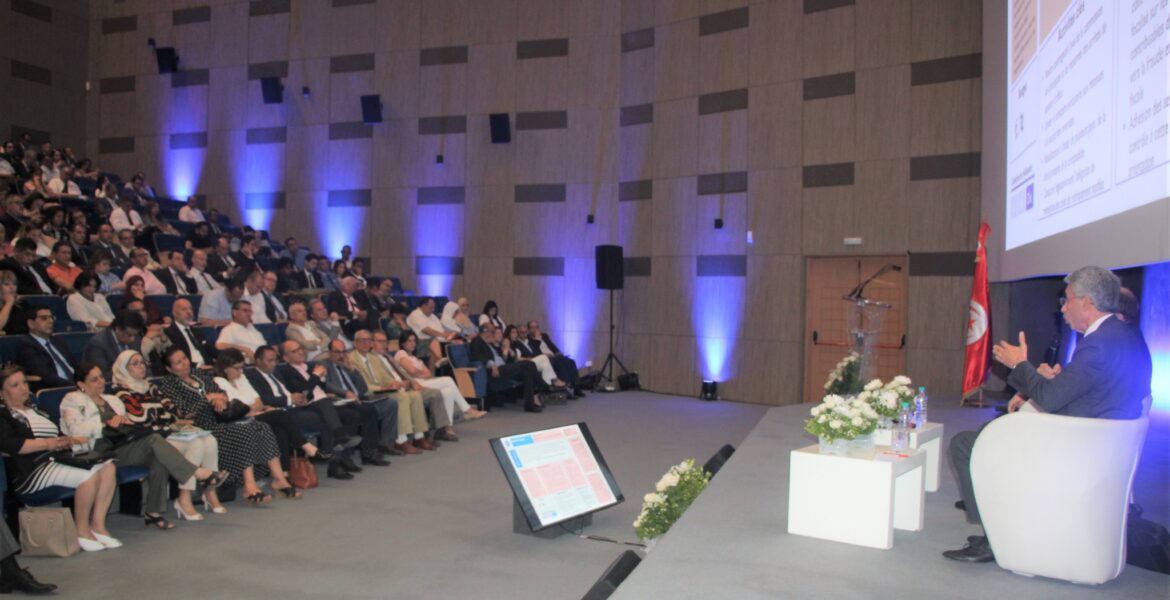 A working session between the public and private sector was organized on June 15th, 2022 to formulate reforms aimed at improving the business climate and stimulating investment.
Within the framework of the dialogue between the public and the private sector for the improvement of the business climate and the revival of investment, which was launched by the Ministry of Economy and Planning since January 2022, and after a first meeting to this effect, which was held at the end of last March in "Dar Dhiefa", 13 working groups were created in order to crystallize reform proposals.
The second working session was held on June 15 and supervised by the Minister of Economy and Planning, Samir Saïd, and the Vice-President of UTICA, Mr. Hichem Elloumi, in the presence of several senior officials from ministries, heads of public structures involved, representatives of private sector, professional bodies concerned and civil society .
Abdelkader Boudriga, President of Tunisian Financiers Circle, presented with his team the summary of the above-mentioned reforms. (See link below)
The Council of Mixed Chambers took part in this second working session with the presence of several Presidents of Chambers such as the French, the Japanese and the Portuguese Chambers and representatives of other chambers, such as the British and the German ones.
A discussion took place during the session around all the reform proposals, proposals relating in particular to the development and stability of taxation, the allocation of industrial zones, the popularization of digitalization, the improvement of infrastructure and logistics, community services, local land services, real estate property services, facilitating access to financing, etc.
Moreover, the exchange touched on reform proposals capable of developing territorial development axes, stimulating investment in internal entities, advancing private initiative and facilitating the activity of start-ups and others.
The discussion also focused on the challenges regarding implementation and the means to address them in a way to accelerate the achievement of the required effectiveness, as it was agreed in this context to establish a joint cell to monitor progress of the implementation.
For further details you can consult these reforms on this link
http://www.mdici.gov.tn/wp-content/uploads/2022/06/Pr%C3%A9sentation-Finale-VF-15062022.pdf