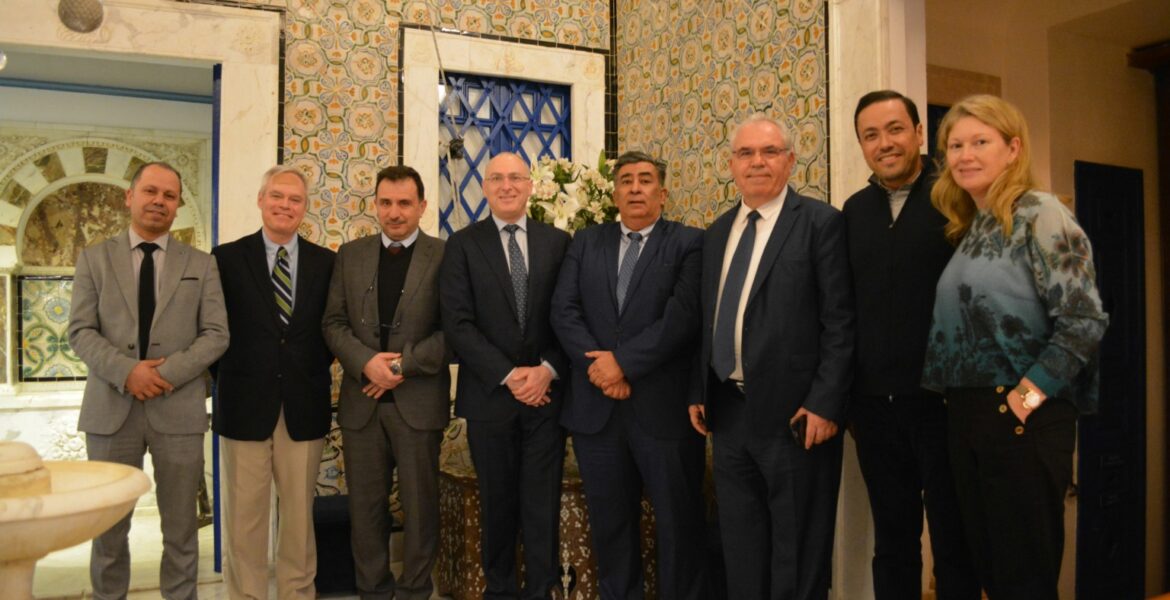 The scholarship will offer faculty at Tunisian medical schools the opportunity to pursue a master's degree at Harvard Medical School in Boston. Twenty qualified professors, clinicians and academic researchers from the Universities of Tunis El Manar, Sousse, Monastir and Sfax will receive the funding over the next 10 years.
Selected high-potential scholars who are active in medical education in Tunisia will have an opportunity to apply for admission to one of Harvard Medical School's master's degree programs with tuition support and funding, to cover their living expenses in Boston for the duration of the program. This Scholarship is funded by Harvard alumnus Hazem Ben-Gacem.
The Hazem Ben-Gacem Tunisia Medical Fellowship Fund will support two Tunisians who are accepted through HMS's admissions process each year for ten years, enabling them to undertake postgraduate master's degree programs at HMS, before returning to their institutions in Tunisia. Professors will advance their knowledge and professional potential in meaningful areas of health care like clinical and translational research.
The new fellowship fund will make HMS's master's degree programs available to select faculty members at the Universities of Tunis El Manar, Sousse, Monastir and Sfax. The goal is to support the Tunisian scholars and clinicians and help enable their continued education and training in academic medicine. The advanced training is intended to create a lasting positive impact on academic medicine and the wider healthcare ecosystem in Tunisia and further afield. The fund will allow students to participate in degree programs including the Master of Medical Sciences in Clinical Investigation, Master of Science in Clinical Service Operations, and a Master of Science in Healthcare Quality and Safety.
Eligible candidates will already be professors, qualified clinicians and/or academic researchers from Tunisia who seek to become leaders of healthcare and medical research and are seeking to alleviate suffering and to improve the health and wellbeing of all.
"Mr. Ben-Gacem's steadfast commitment to academic medicine will help advance health care and improve health and well-being in Tunisia, a goal that aligns with the school's mission to make meaningful impact across borders," said David Roberts, Dean for External Education at Harvard Medical School.
Students from the four main medical universities in Tunisia have already participated in HMS online medical science courses as part of their studies. This funding will further enhance student learning by ensuring those teaching courses can broaden their educational skill sets in medical fields and then teach to the very highest standard, with the benefit ultimately being felt by their future patients both in Tunisia and abroad.
Hazem Ben-Gacem said, "I hope this funding will further strengthen Tunisia's healthcare and medical research sectors. The funding will help to ensure that future Tunisian workers in medical and healthcare sectors have benefitted from some of the best education and experience they can. Ultimately, I hope the benefits and learning can be applied and felt across not only Tunisia but across Africa."
The funding will be available this year to support the first two Tunisians selected to participate in the master's programs.
Source : African Business