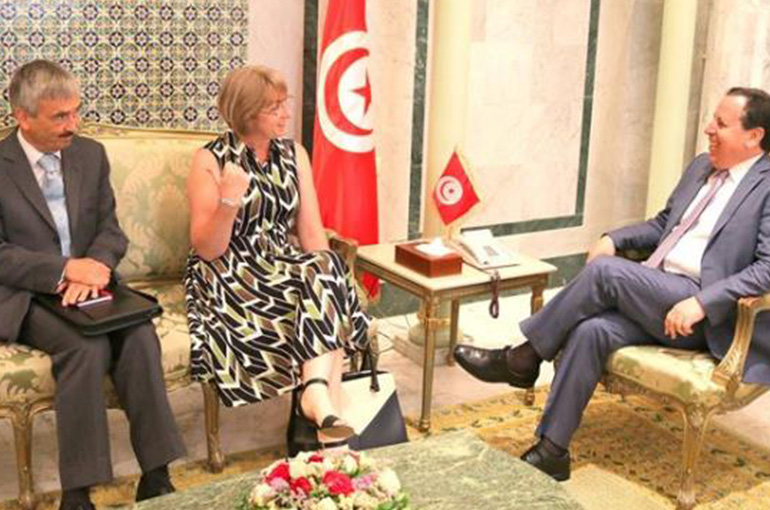 Tunisian-British relations and means of developing them were the focus of a talk Wednesday in Tunis between Foreign Minister Khemaies Jhinaoui and Tunisian Ambassador in Tunis Louise De Sousa who was accompanied by British Ambassador to Libya, Peter Millett.
The meeting provided an opportunity to exchange views on the situation in Libya and on ways to reach a permanent settlement in Libya.
Quoted in a statement by the Foreign Affairs Department, Jhinaoui stressed Tunisia's will to strengthen bilateral relations with the United Kingdom in various fields and to continue dialogue on major regional and international issues.
Jhinaoui stressed that Tunisia welcomes the appointment of Ghassen Slama as head of the United Nations Support Mission in Libya (UNMIL), reaffirming, in this regard, Tunisia's support for UN efforts to complete the political process in Libya.
The Foreign Affairs Minister reviewed Tunisia's efforts to bring together the views of the Libyan protagonists as part of the initiative of President Béji Caid Essebsi, which became a tripartite initiative after signing last February 20, by the Tunisian, Algerian and Egyptian foreign ministers of the "Tunis Declaration for a comprehensive political settlement in Libya".