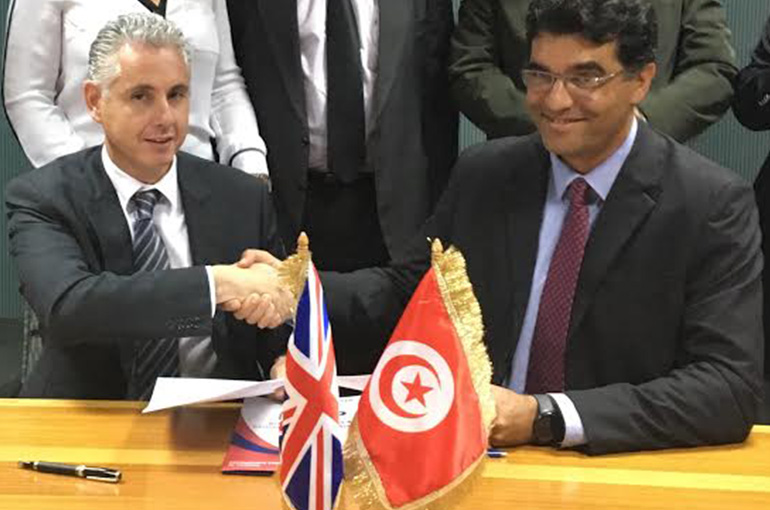 On the occasion of TBCC Board of Directors meeting on 4 October 2016, the Tunisian-British Chamber of Commerce signed a Memorandum of Understanding with the BRCP within the framework its Enterprise Reform and competitiveness reinforcement project, a USAID funded project. This agreement was signed by Mehdi Ben Abdallah, President of the TBCC, and Iskander Ben Mustapha, Director of the BRCP project.
The BRCP is a job creation project, set up with the aim of improving the capacity of the Tunisian private sector to provide jobs. It supports companies in terms of technical assistance in order to improve the competitive capacity of enterprises, strengthen the quality of the workforce, create employment and improve the business incentive environment in Tunisia.
This Memorandum of Understanding will enable the eligible members of the Tunisian British Chamber of Commerce to benefit from a technical and financial assistance program, to be assisted in structuring their prospecting and development procedures for exportation and also participate in workshops, conferences and round tables co-organized by TBCC and BRCP.
This approach is part of the ongoing work of the chamber with the aim to regularly offer new services to its members by allowing them through this partnership to be better supported to become more competitive while creating more jobs.