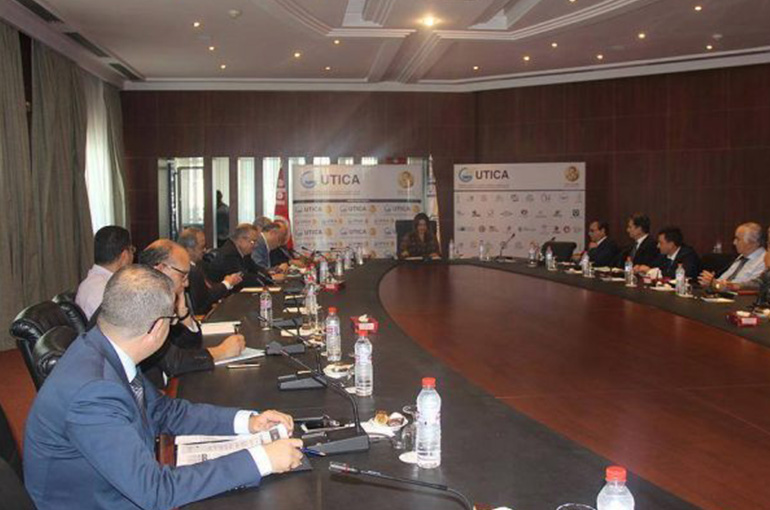 The Tunisian British Chamber of Commerce, represented by its 2nd Vice President Mr. Abdessalem Loued, took part in the meeting debate held on Monday 24th October at UTICA headquarters and was presided by Mrs. Ouided Bouchammoui.
This meeting was devoted to the study of the 2017 financial law draft. Discussions focused mainly on the exceptional tax law that will be applied as from 2017, the representatives of the joint chambers of commerce, the IACE, the APB, the Tunis Stock Exchange, Tunisian Association of Chartered accountants, insurers, and the UTAP have estimated that this tax will be a heavy burden for companies which will eventually affect competitiveness.
Participants proposed alternatives which could help to find a way out of this economic situation and which would then be submitted to the government. These proposals include the recovery of established amounts receivable of the state estimated from 4 to 5 Billion Dinars, reduction in the number of state officials whose statistics show a surplus of 120,000 person, the acceleration of forfeited property liquidation, and give itself a deadline until June 2017 as well as the subscription to the national bond loan.