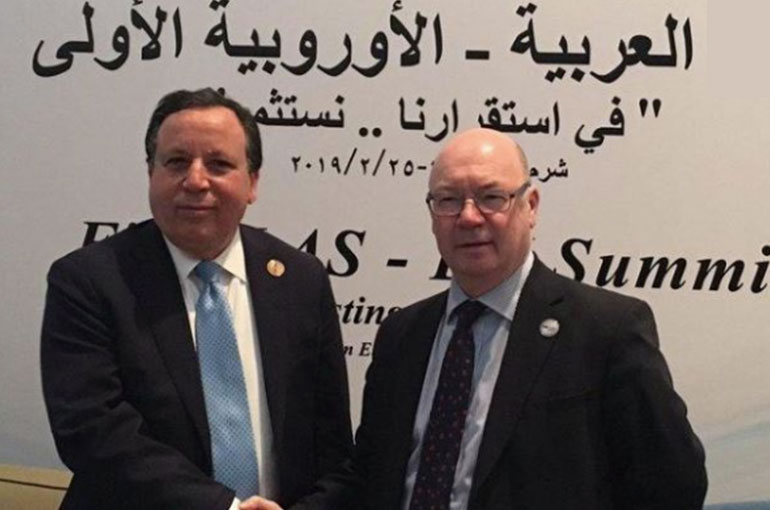 During his participation in the first Arab-European Summit held in Sharm El-Sheikh on February 24 and 25, 2019, the Tunisian Minister for Foreign Affairs, Mr Khemais Al-Jahinaoui, met with Mr Alistair Burt, British Secretary of State for East and North Africa.
Strengthening the Tunisian British bilateral relations and enhancing economic cooperation as well as trade and tourism exchange between both countries were the main focus of their meeting.
Minister Jahinaoui highlighted the strong relationship between Tunisia and the United Kingdom and its steady development through the various bilateral visits at highest level. The British official stressed his country's commitment to further strengthen bilateral economic relations to boost trade exchange, increase investment levels and encourage the British tourists flow to Tunisia, given its potential but also its current security situation that remains stable.