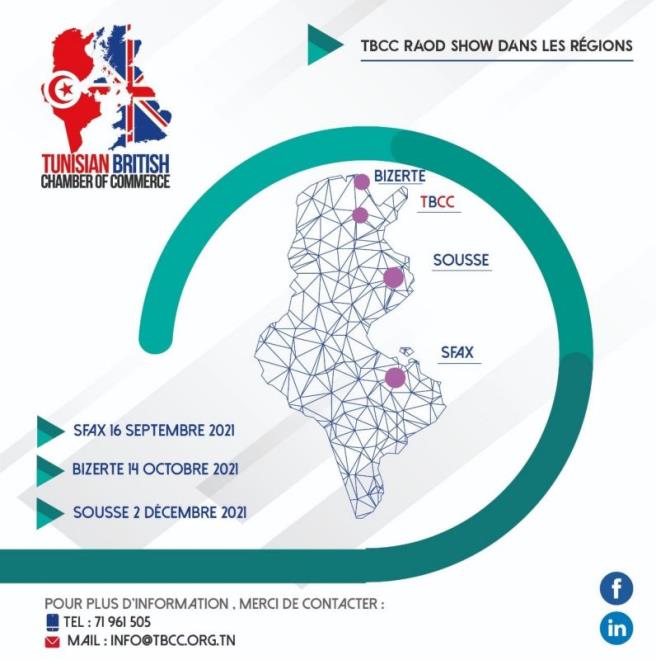 The Tunisian-British Chamber of Commerce (TBCC) is about to launch its second regional tour of 2021, which will take place on October 14, in Bizerte, to promote opportunities for investment and collaboration.
In a statement to TAP, the president of the Tunisian-British Chamber of Commerce, Jad Mrabet said that the decision to organize regional economic tours was taken last year, but that they were canceled, due to the pandemic.
The chamber already organized, last September, a tour to Sfax, which was marked by the presence of more than 40 companies from different sectors such as technologies and agro-food industries.
Britain's trade with Tunisia stands at 1,554 million dinars against, against 3,886 million dinars with Morocco and 2,325 million dinars with Algeria, according to the director of the department of international relations, Lydie Sheehan.
The British government had made available to Tunisian promoters a financing mechanism known as "Uk export finance" which provides an envelope of 9.65 million for projects to develop exports to the British market and promote export. investment in Tunisia.
Source : Webmanagercenter