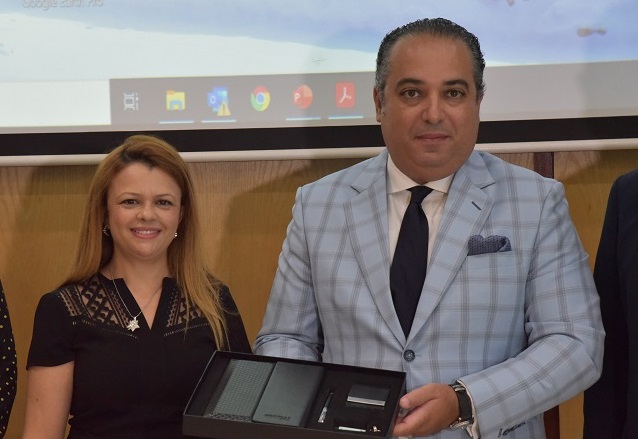 The Tunisian-British Chamber – TBCC, has launched its tour of the regions of Tunisia to promote opportunities for collaboration, export to the British market and the development of tripartite relations with the African continent. This new strategic vision aims to further consolidate the rapprochement of economic players,
Sfax being the portal of southern Tunisia, being the first stage of this series. This meeting was marked by the presence of more than 40 companies from the sectors of technologies, agrifood industries, energy, health, electronic industries and services.
Meetings with businessmen and women from the region, presentation of the UK Export Finance – UKEF fund, presentation of opportunities in different sectors, figures on the Tunisian and British economy.
The president of the Tunisian-British chamber, Mr Jed Mrabet stressed the opportunity that economic operators can seize from the exit of Great Britain from the EU zone, supported by the implementation of the agreement association between Tunisia and Great Britain, the development of tri-partite relations Tunisia – Great Britain – Africa.
Mr Jed Marbet recalled the financing mechanism, the UK export finance, which grants an envelope of £ 2.5 million to develop exports to the British market, investment in Tunisia and consolidate international development capacities.
The Director of the Department of International Relations Lydie Sheehan presented the figures for Tunisia's trade with Great Britain which amounted to £ 403m compared to Algeria £ 663m and Morocco £ 1.4bn; a potential that is bound to grow.
Ms. Nathalie Ben Ayed Director of External Relations and International Cooperation presented the activity of the Sfax chamber and future events such as MEDIBAT 2021 and mentioned the opportunity to create synergies with British chambers of commerce via the TBCC which will allow to boost trade between the different regions of the two countries.
A successful day at the level of the technological pole of Sfax, with the prospects of involving more the economic fabric in Sfax and in the south and bodes an important start for the development of investments in the regions by highlighting their comparative advantages. declared Mr Fetah Krichen the CEO of the Sfax technopole.
The TBCC will continue the tour in the regions and give you an appointment:
• October 14 in Bizerte
• December 02 in Sousse
Original version : Espace Manager