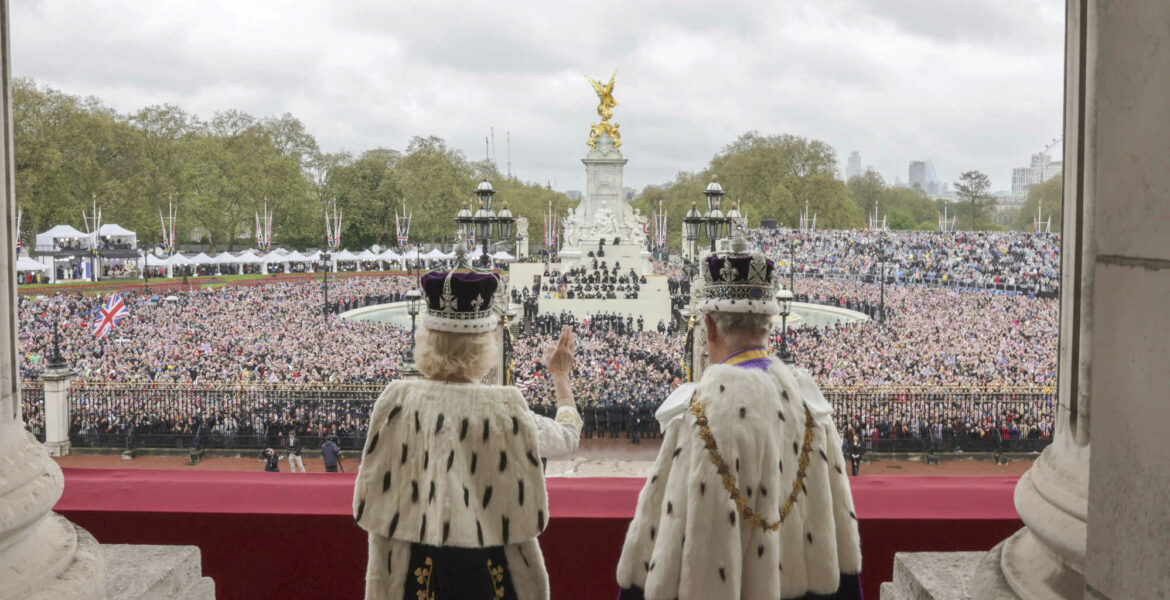 Britain's King Charles III has been crowned in a once-in-a-generation royal event witnessed by hundreds of high-profile guests inside Westminster Abbey, as well as tens of thousands of well-wishers who gathered in central London despite the rain.
While Charles became King on the death of his mother, Queen Elizabeth II last September, the coronation on Saturday was the formal crowning of the monarch.
The service was a profoundly religious affair, reflecting the fact that aside from being head of state of the United Kingdom and 14 other countries, Charles is also the Supreme Governor of the Church of England.
In the most significant moment of the day, Archbishop of Canterbury Justin Welby placed the 360-year-old St. Edward's Crown on Charles' head. The spiritual leader of the Anglican Church then declared: "God Save the King."
The intricate service lasted just over two hours – about an hour shorter than Elizabeth II's coronation in 1953 – and followed a traditional template that has stayed much the same for more than 1,000 years.
However, it has been modernized in certain key ways. The archbishop acknowledged the multiple faiths observed in the UK during the ceremony, saying the Church of England "will seek to foster an environment in which people of all faiths may live freely."
The King took the Coronation Oath and became the first monarch to pray aloud at his coronation. In his prayer he asked to "be a blessing" to people "of every faith and conviction."
In what is considered the most sacred part of the ceremony, the King was anointed with holy oil by the Archbishop of Canterbury. He was also presented with the coronation regalia, including the royal Robe and Stole, in what is known as the investiture part of the service.
Then, for the first time in coronation history, the archbishop invited the British public, as well as those from "other Realms," to recite a pledge of allegiance to the newly crowned monarch and his "heirs and successors."
Source : CNN World