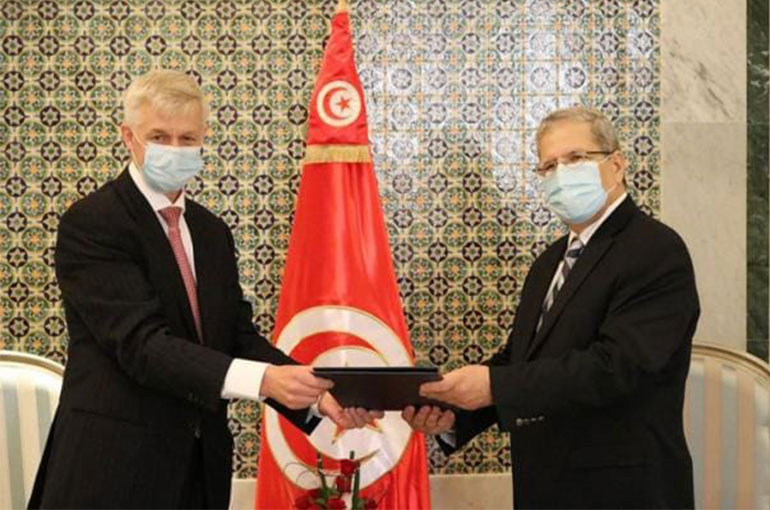 Minister of Foreign Affairs, Migration and Tunisians Abroad Othman Jerandi met Friday with UK's new ambassador to Tunisia Edward Oakden who handed him the true copies of his credentials.The meeting focused on the partnership agreement that was approved last October 27, the ministry said.Jerandi and Oakden laid emphasis on the importance of this agreement in scaling up trade and cooperation relations.Oakden said his country is ready to bolster cooperation on climate change and renewables.
The House of People's Representatives passed last week a draft organic law which provides for the approval of the partnership agreement with the UK.Bilateral cooperation within the Security Council, notably in connection to regional and international issues of common interest, also took centre stage.Jerandi and Oakden said, in this vein, they endorse a peaceful settlement involving all Libyan protagonists.
The British Ambassador welcomed the hosting by Tunisia of the first face-to-face meeting of the Libyan Political Dialogue Forum (LPDF) early next November under the aegis of the United Nations.