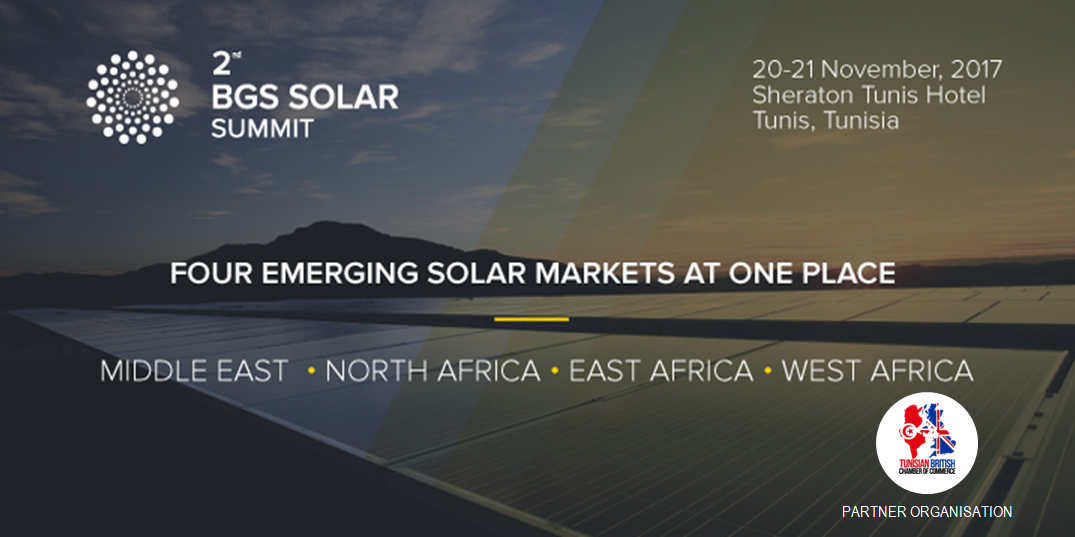 The Tunisian-British Chamber of Commerce participated as a Partner Organisation in the 2nd BGS Solar Summit in Tunisia held on 20 & 21 November 2017 in Tunis. Within the framework of BGS Group – TBCC partnership, members of the Tunisian British Chamber of Commerce benefited from 20% to 50% discount on participation fees.
This closed door event gathered high-level solar industry representatives from 4 Emerging Markets at one place: East Africa, West Africa, North Africa and Middle East.
Opened by H.E. Khaled Kaddour, the Minister of Energy, Mines and Renewable Energy of Tunisia, the Summit sessions covered wide range of aspects of solar industry in MEA – regulations and investment landscape, governmental incentives and its effciency, adequate financing models and bankability, stories of success and failure, advanced technologies, services and know-how.